As a Toronto wedding makeup-artist team we are continually involved in the most amazing projects, including everything from beautiful weddings to incredible fashion shoots. We love creating beauty, expanding our talents and working with amazing creatives to execute vision and capture breathtaking images. Today we wanted to share some gorgeous images from a photo shoot that will leave you speechless. Everything about this photo shoot was perfect, from the gorgeous bridal lingerie to the incredible model it was a great project to be involved in.
We hope you love the photos and check-out Daphne Newman Designs, Daphne is a Canadian designer who has made an impact on the world of bridal fashion already with her amazing attention to detail and desire to find the most beautiful lace throughout the world.
Fuelled by perfection and an unwillingness to compromise, Daphne travels to relatively unknown pockets of the globe in search of the finest silks and laces for her couture veils and luxe robes. She carefully studies ancient textile traditions, and works closely with local artisans in each community exploring the rich history behind the fabrics and techniques. Deeply influenced by her experiences, she honours the wisdom and pays homage to those who precede her with a commitment to the labour intensive hand techniques required for the fragile fabrics.Glimmers of her experiences are evident as she delicately weaves through glittering beads, and soft embroidery with fluid precision. Each piece is enriched with emotion, romance and history, and are as captivating as they are effortless.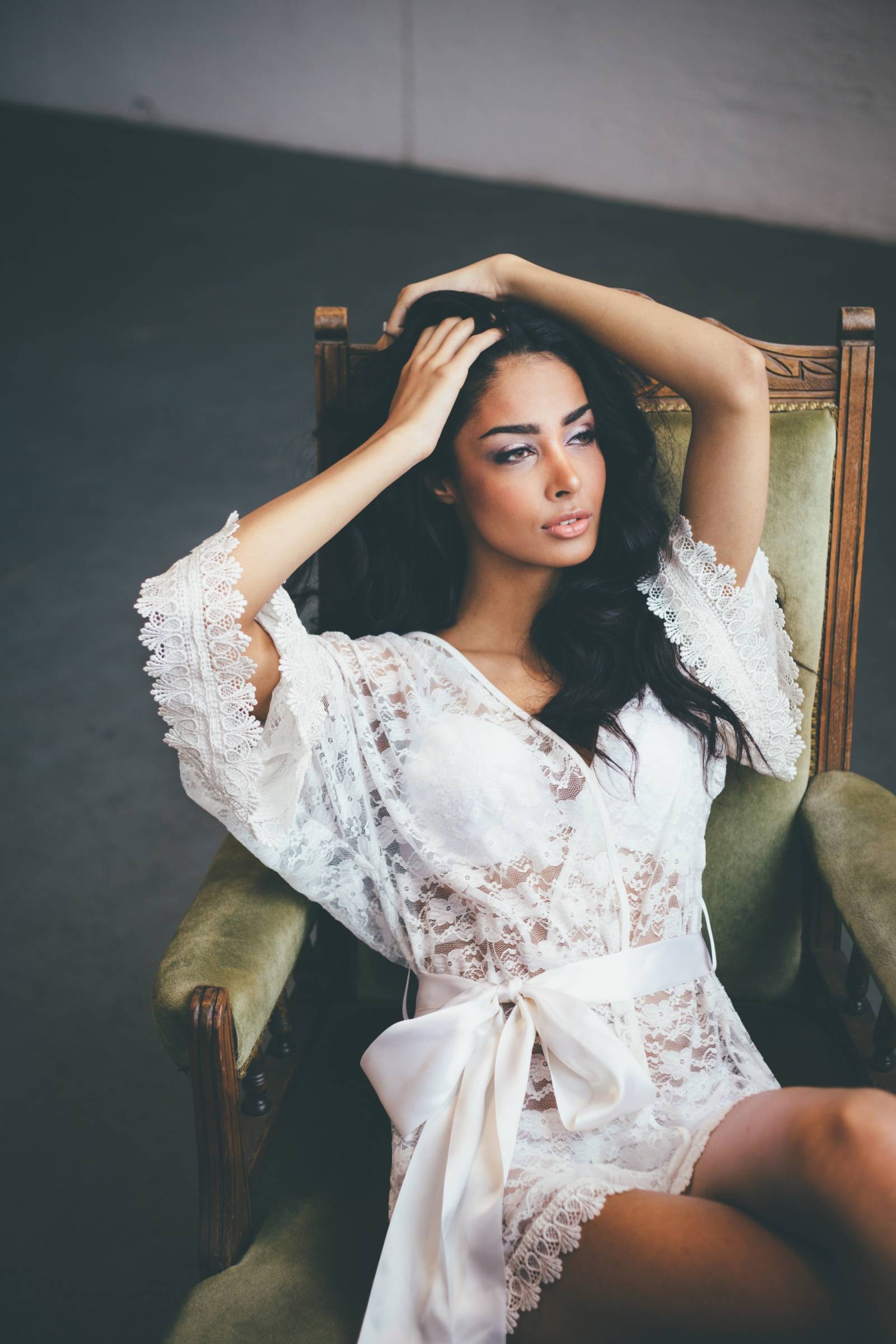 We created sultry and sexy eyes with a soft peach lip for this beautiful bridal shoot. The look was sexy and romantic to compliment the equally sexy and romantic lingerie and veils created with the most exquisite lace from Daphne Newman Designs.